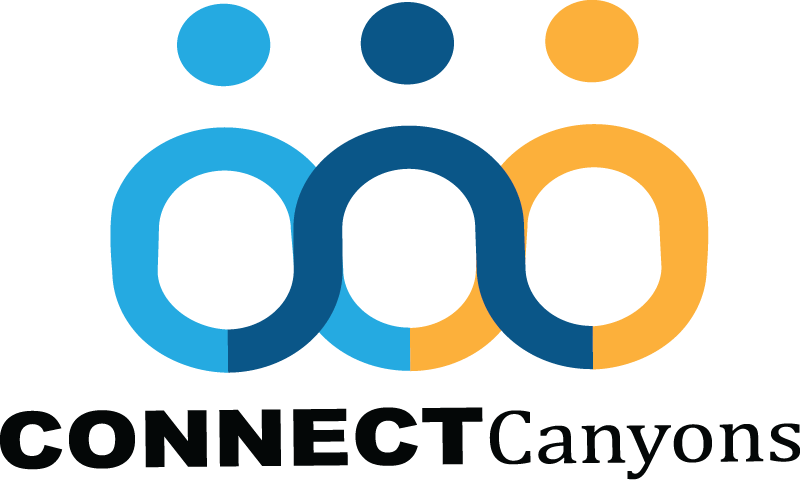 Introducing, Connect Canyons, a partnership to provide computing devices and connectivity to every Canyons District student and equip every teacher with the livestreaming devices and amplification equipment needed to continue making advances in e-learning.
Canyons District has set the goal of providing every student with a device and connectivity, as well as every classroom with streaming technology, by the end of the 2020-2021 school year. To achieve this goal, the District has secured grants, invested its own resources, and forged partnerships with technology companies. But help is needed to fill the gaps. 
"As a school community, it is our moral, social, and economic imperative to deliver on a promise to our students to provide them with the best educational experience possible."
Bridging the Digital Divide
Up to 5,100 of Canyons School District's 34,000 students have no access to a computing device or reliable Internet service at home. Most cite affordability as the reason.  In any year, this puts these students at a disadvantage for acquiring the digital literacy they need to thrive in today's computerized world. In a pandemic when 17 percent of our students have chosen to learn online, and thousands have had to be quarantined, it robs them of the primary connection they have with their teachers, counselors, coaches and schools.
Economically Disadvantaged Students
Students Without Reliable Internet
Computing Devices Needed to Cover Elementary Schools
Classrooms in Need of Streaming Equipment
Student Households Without Connectivity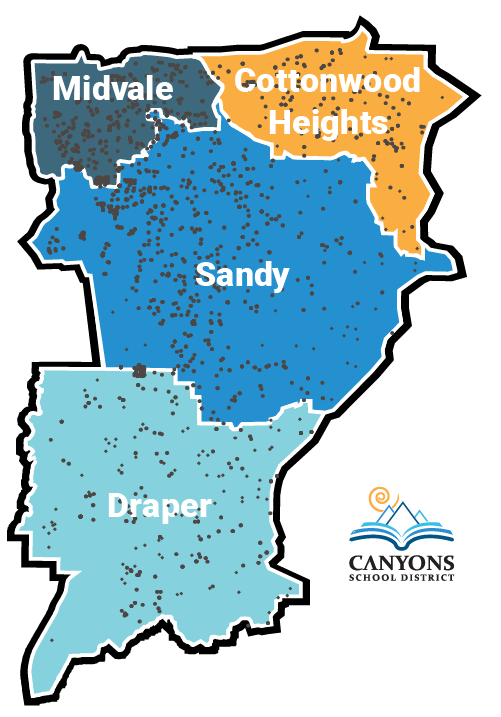 "Technology is ubiquitous. It's how we access knowledge, connect with one another, and make daily decisions. I take for granted that I can access the Library of Congress on my phone and laptop, but some of our students don't have these tools. Without meeting this basic need, how can we begin to address other inequities?"
Be the Connection That Makes the Difference
The District is creating a pool of devices to be checked out by elementary students and provided to secondary students to own and use throughout their middle and high school years. Through a combination of District resources and student fees, Canyons has secured enough devices for all secondary students. But devices are still needed to cover students at the elementary level.
Districtwide Need: 2000 Devices
Through a partnership with Comcast, qualifying Canyons District families can have high-speed Internet installed in their home. The District has secured grants to leverage private donations to help cover monthly connectivity costs for families in need.
Districtwide Need: 2594 Subscriptions
Cost: $150 annually, per household
Classroom Streaming Equipment
Canyons is installing virtual instruction toolkits (cameras, microphones and amplification equipment) in each of its 1,600 classrooms so teachers can record or broadcast their daily lessons for students who are unable to attend class in person.
Districtwide Need: 1100 Streaming Kits
"The connection of classrooms to remote students along with ensuring all students have dependable internet is an essential need for education. This need has only grown with COVID. To provide our students the best chance to be competitive in the future, they need adequate tools today."
Student-Centered Learning
If the pandemic has revealed how inequity in access to technology can be a barrier to student success, it's also reinforced how technology can remove barriers. No two students learn the same way, or have the same educational goals. So why should we assume they all benefit from a uniform set of teaching methods? Equity in education isn't about producing the same outcomes for all students, it's about connecting with students where they are and helping them find their passion and purpose. Learning need no longer be confined to the four walls of a classroom. Today's students should feel empowered to choose the pace, place and path of their education. Today's teachers should be equipped to connect with students face-to-face and remotely. Today's schools must find ways to ensure students have the tools they need to excel in both learning environments.
Alejandro works 30 hours a week to help support his family. Online, competency-based high school courses make it possible for him to keep his job, keep up with his coursework, and test out of credits as he masters the material.
The demand for enrollment exceeds capacity at Diamond Ridge High, Canyons' alternative high school. Distance education could help the non-traditional school reach more non-traditional students.
Chanci has been diagnosed with cancer, and while her prognosis is good, her treatments mean she'll miss a lot of school. Online school gives her the space to heal and learn at her own pace while staying connected to her peers.
When schools are able to seamlessly pivot to remote learning, they'll more easily weather disruptions, from pandemics and earthquakes to snow days.
Partnerships in Connectivity
Of all the goals Canyons District has set for itself, this is the most urgent and all-encompassing. It's an ambitious goal, to be sure — but one that, with your help, is well within reach. Join us in building bridges of connection, understanding and learning with the students who need it most.  Thank you to all our business, community and municipal partners for your generous commitments of support.